Hello, I'm Marie, founder of Atelier Aimer, artisanal flower studio. After several years working in the fragrance industry, I decided to take a different path and created Atelier Aimer, my little wonderland full of blooms and wilderness.
Aimer as the anagram for Marie, but mostly Aimer because Love is all that matters after all…
If life is nothing
more than a passage, let's at least sow flowers along it.
Montaigne
In my studio based in Nantes, I create made-to-order bouquets, arrangements and vegetal decors for all occasions.
I love flowers because they're fragile and so perfectly imperfect ; I love their soft fragrances, and most of all I love their endless possibilities.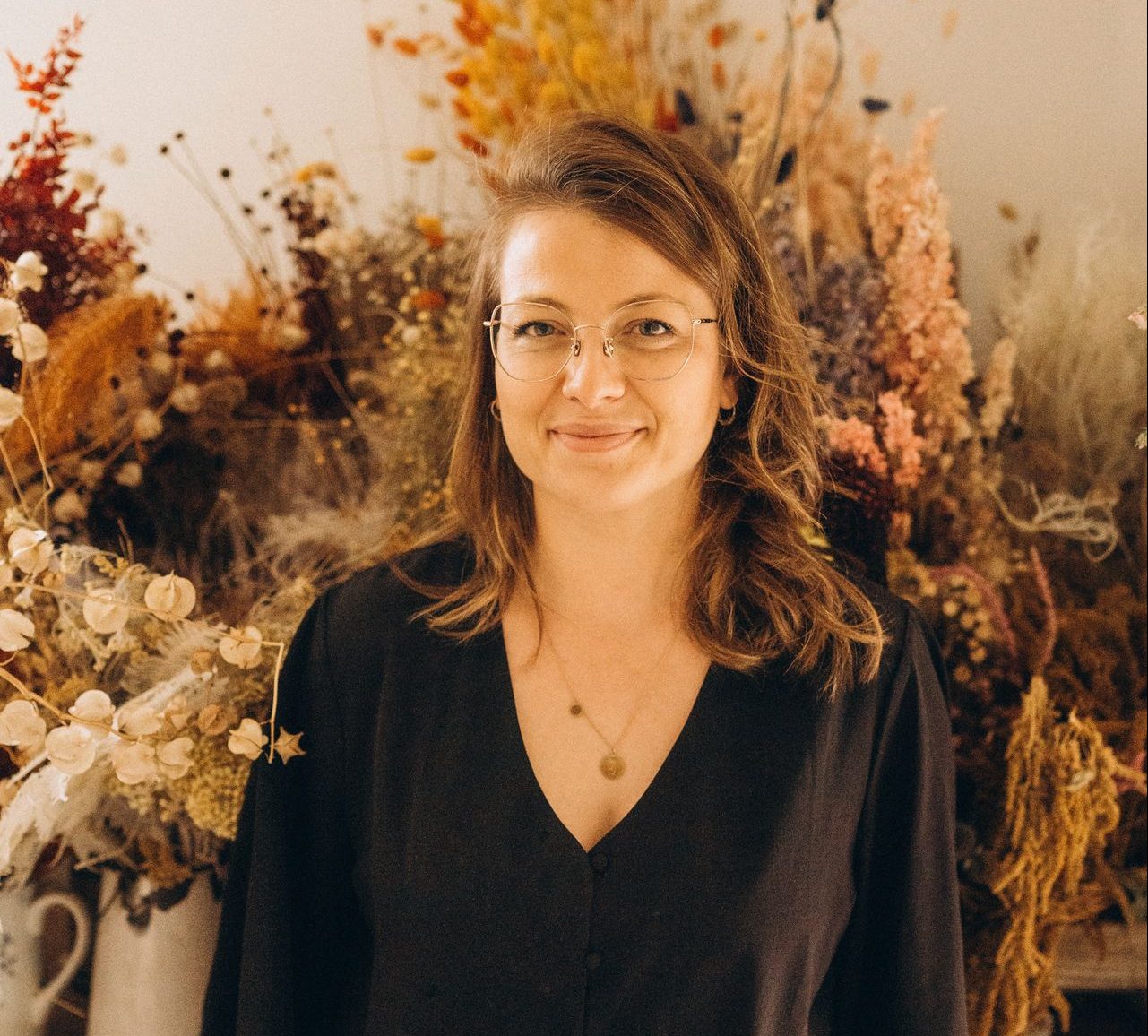 © Dorothée Buteau